News content
Top tips for saw chain and guide bar maintenance
05 January 2022
  Top tips for saw chain and guide bar maintenance
  When a chainsaw is running on point, it will effortlessly buzz through a piece of timber while the operator gently guides it in the desired direction.
  This is very pleasing indeed. But get a little laissez faire with the maintenance regime and it won't be long before the same machine is practically burning its way through.Not only does this make the job take far longer, it uses more fuel, causes premature bar and sprocket wear and can risk overheating the engine.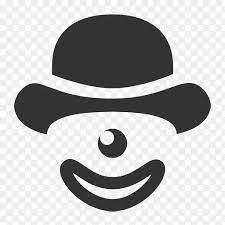 The correct use of principles is conducive to efficient completion of the work
  Golden rules
  1.Use a good-quality chain lubricant, not used engine oil or vegetable oil
  2.Check the chain tension often and never allow the chain to sag
  3.Sharpen the chain regularly
  4.Use the correct sharpening tools
  5.Never force a dull chain to cut
  6.Try to avoid hitting dirt, rocks or any other abrasive material while cutting
  7.Carry a spare chain
Guide bar maintenance
  The guide bar should be flipped over periodically to even out the wear. At the same time, take the opportunity to clean out the groove and check its condition.
  The guide rails are expected to wear over time, but this should be even on each side. If the saw has been used with a poorly tuned chain, one side can wear away more than the other, which is one factor that affects how straight the saw cuts. Some dealers will have tooling to correct uneven wear, or it might be time to invest in a new bar.
  When turning the bar over, it is worth cleaning around the oil inlet hole to make sure the chain stays well lubricated.
About saw chain supplier:
Qirui Tools is a professional manufacturer of chainsaw guide bars and chainsaw chains. With decades of experience, products are exported to dozens of countries and regions. Welcome new and old customers to contact us by email, we will provide the best service And the affordable price, thank you.
For more product information links about YouTube, you can click on the link below.
For more product information links about carbide saw chains, you can click on the link below.